New to Inbound? Get the facts and learn its benefits here!
Abstract:
It is all marketers are talking about these days! "Inbound Marketing" is the big thing and, I assure you, you don't want to miss out on its advantages! Walk through the definition of Inbound Marketing, how it differs from traditional styles of marketing, what is involved, and how to get started. This is a great high-level overview to help you get acquainted with the terminology and premise.
Caitlin vonHedemann is the Web Marketing Specialist for Spectate. Her background in blogging, SEO, social media, email newsletters and websites puts her at the intersection of all things inbound.
Video: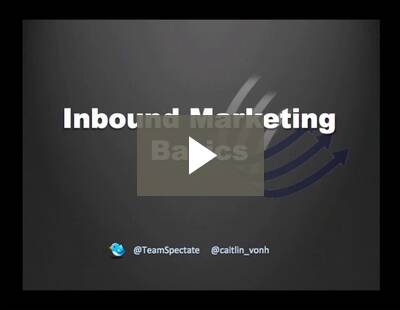 Related Resources:
What is Inbound Marketing? – blog post
What's the ROI of Inbound Marketing? – blog post
7 Habits of Highly Effective Inbound Marketers – blog post